676 participants on Friday's conference
79 mentors in the Saturday and Sunday program
1180 mentees
4130 hours of completed mentoring
Women's Investing Zone led by well-known female investors
The 14th year of the legendary work-experience conference Equal Pay Day draws attention to the existing gender pay gap, which has long been to the disadvantage of women (16.4% in the Czech Republic), took place from the 31st of March to the 2nd of April 2023 in Prague and was entitled BE SEEN AND HEARD, which was reflected in many presentations. The non-profit association Business & Professional Women CR, which is behind the conference and has been working on the topic for a long period of time, also presented a number of other projects supporting women in business, spreading awareness in building corporate cultures focused on promoting equal opportunities and work life balance. The year-round goal is to encourage sharing, inspiration and not being afraid to tackle topics that are often not taken lightly due common misunderstanding.
The 29 speakers enticed the 676 attendees of Friday's conference with topics that are important to society, aimed at understanding how women and men feel, what barriers and stereotypes they face, how we are losing economic, human, innovative and social capital as a result, and the ability to look at things in a contemporary way.
The hallmark of the conference are the motivated speakers, sharing their experiences openly, authentically, reflectively so the best practice can be shared or discussion about needed changes is opened.
As Ulrik Vestergaard Knudsen, OECD Deputy Secretary General, pointed out in his speech, equal opportunities drive economic growth, strengthen democracy and increase the wellbeing of society as a whole. And that's why this topic is important not only for the OECD itself, but should be at the heart of individual governments, companies and all of us.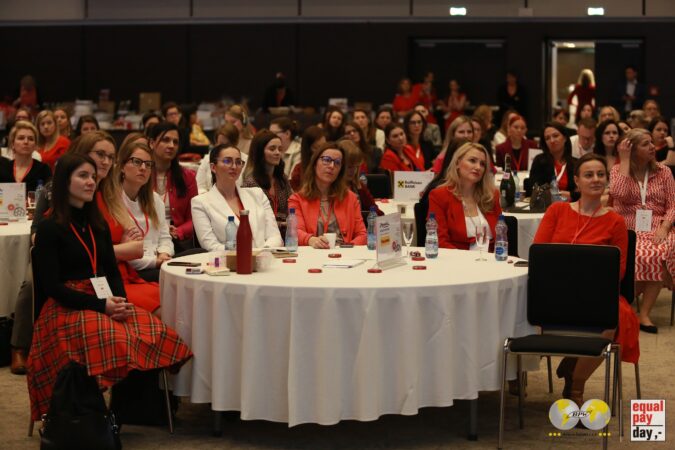 Equal pay, diversity and foreign experience
Answers to the questions why and how to deal with this topic, trends in the Czech Republic, but especially what are the experiences from abroad were shared by the speakers, who are role models of women who have gone through a challenging career path to the highest positions.
Among the speakers were:
Elke Miltrup-Altunok, Senior Vice President Human Resources Mondelēz International
Silke Muenster, Chief Diversity Officer at Philip Morris International
Ivana Tumova, Managing Director Mondelez International
Michaela Chaloupkova, Board member of ČEZ Group
Kamila Makhmoud, CFO & Member of the Management Board at Raiffeisen Bank
Andrea Gontkovicova, Managing Director CZ, SK and HU at Philip Morris International
"It is quite clear that talking about how women perceive the situation in society and everything they face is a necessity in order to understand what to focus on, what to support, what to counter and what to eliminate in a given society. I'd like to say that society is not divided into women and men, but is made up of them, so we need to know the views and attitudes of both groups and ask why one of them is sometimes less visible and heard," says Lenka Stastna, President of the organizing association Business & Professional Women CR and founder of the conference.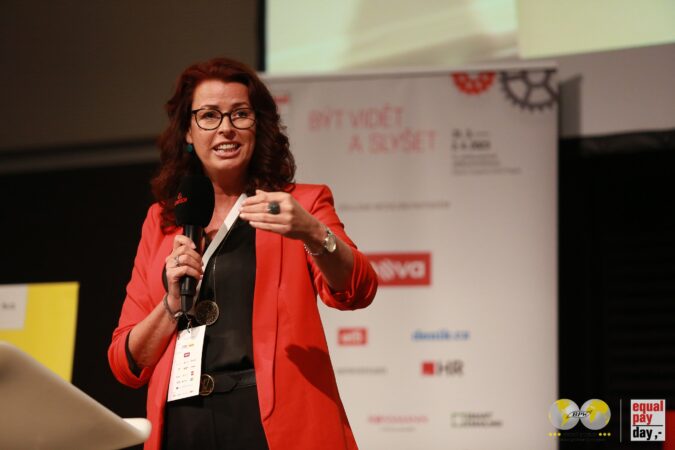 We are educated enough, ready to take on more responsibility.
Participants pointed out that there is a great potential for highly educated women in companies who are ready to take on more responsibility. At the same time, they urged everyone not to be reluctant to seize the offered opportunities.
The following spoke about their motivation to change the status quo and their own career paths:
Helena Horska, Chief Economist, Raiffeisen Bank
Matej Semsej, HR Director of TV Nova
Daniela Hlavackova, Marketing Director for Central Europe, MARS
Iva Welker, Managing Director VMLY&R
Lenka Axlerova, Public Sector Director, Microsoft
and others.
The conference was full of interesting figures, a whole list and profiles of the speakers can be found at www.equalpayday.cz.

Mentoring days have been a traditional part of the Czech Equal Pay Day for 14 years and have the power to change the way women view their career, personal and professional decisions by sharing their experiences. This year, 79 female mentors contributed a total of 1180 participants, offering 4130 hours of authentic learning. It is not without interest that the mentoring, which took place on both Saturday and Sunday, could also be completed in English trough mentors who came to support the event with the project Equal Pay Day conference going international! II., opening up to international participants. The weekend mentoring is deliberately focused only on women, creating a unique space for them to inspire each other, unlike the Friday conference, which is open to both women and men and provides expertise, insights and networking to all.
Taking care of one's own money is also extremely important for women. In the conference agenda the FINdependence zone was also included, educating women in investing trends for 2023.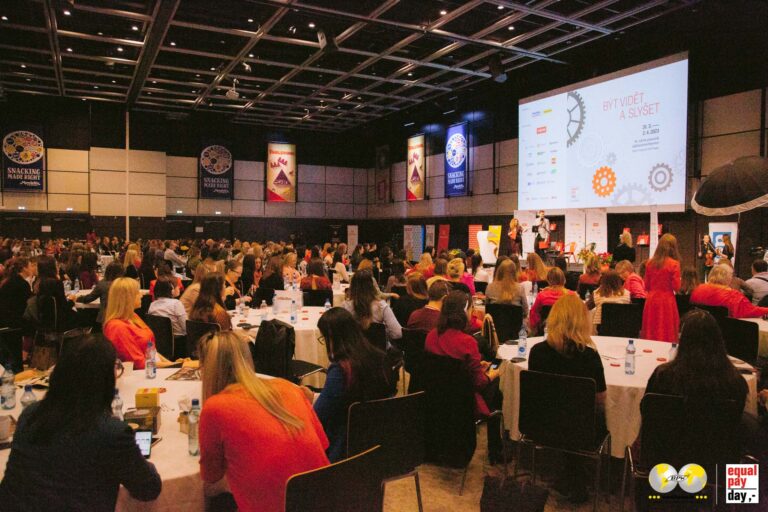 The 15th annual Equal Pay Day will be held on April 11 and 12, 2024.

Prague, Clarion Congress Hotel Prague, 2 April 2023
Media Contact:
Lenka Stastna
lenka.stastna@bpwcr.cz
Phone: +420 602 383 880
Since 2010, Equal Pay Day has been organized in the Czech Republic by the non-profit organization Business & Professional Women CR z.s., which connects active women to promote women's economic independence. Members and corporate members strive for positive change in society.