The largest conference about women in Czechia brings topics of #equalpay and equal opportunities from 30+ speakers worldwide, networking opportunity and biggest female speed mentoring with 70+ inspiring mentors. Welcome to Prague in spring!
31st March 2023
9am – 5pm
Conference
The 14th annual Equal Pay Day conference is a place where women role models can be visible and women's voices can be heard to bring positive changes in society.
Focusing on knowledge and real-life insights from global decision makers and speakers, we will create a new dimension of sustainable project outcomes in accordance with Women's Empowerment Principles.
1st April 2023
9am – 6pm
Mentoring Day
Special educational method combining the experiences of mentors, knowledge of mentees and magic of networking. The longest tradition of female mentoring in CZ. Since 2010, we have already inspired 18,829 women by 378 female role models. Empowerment – strengthening and courage for change.
2nd April 2023
10am – 3pm
Online Mentoring
You can join the fully virtual sessions on Zoom with participants from all over the world.
Two online mentoring sessions:
9:45am – 11:30am
1:15pm – 3:00pm.
Thursday 30th March – arrival to Prague and possible meeting of EPD preparing team in conference floor, free time to visit Prague
07:00 Breakfast in the hotel
08.30 Registration opens
09:30 Opening Ceremony with Prague Spring Quarteto
09:40 Morning program
11:30 Buffet lunch
13:00 Body-Mind Awakening Session followed by 2nd program on gender balance, inclusion, integration and a sustainable future
15:00 Networking Tea & Coffee
15:30 Panel discussion on WEPs
17:00 Closing Ceremony
17:30 Fashion Arena visit & free time for night Prague
FULL FRIDAY PROGRAM
07:00 Breakfast in the hotel
08:50 Opening ceremony
09:00 Speed Mentoring session I.
10:00 Coffee break & networking
10:15 Body-Mind Awakening Session
11:00 Speed Mentoring session II.
12:00 Free time for lunch
12:15 Meditation with gong
13:00 Speed Mentoring session III.
14:15  Meditation with gong
15:00 Speed Mentoring session IV.
16:15 Breath to calm down – mindfulness
17:00 Speed Mentoring session V.
18:00 Closing Ceremony
Free time Prague by night
FULL SATURDAY PROGRAM
Morning breakfast in the hotel
09:45 – 11:30 Key speaker + online speed mentoring session
11:30 – 13:15 Lunch break
13:15 – 15:00 Key speaker + online speed mentoring session
Free time in Prague
Program & mentors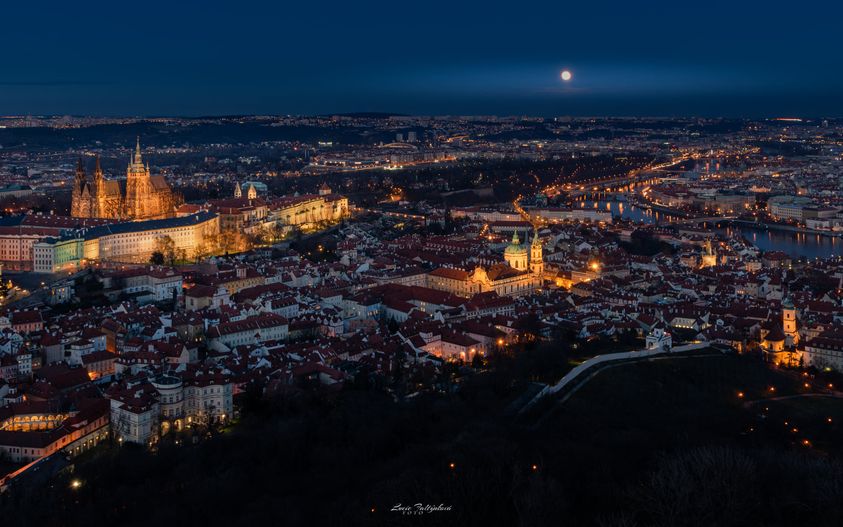 Venue: Clarion Congress Hotel Prague,
Address: Freyova 33, Prague 9 – Vysočany, Czechia
Each participant is responsible for her/his accommodation in Prague.
We recommend the official venue of 2023. Clarion Congress Hotel Prague and Equal Pay Day made an agreement to offer special room rates during the conference.
Special rates:
Room rate                                     Standard room                      Executive room
Single occupancy                         € 80                                          € 110
Double occupancy                       € 90                                          € 120
Prices include buffet breakfast, wi-fi and VAT.
The city tax (not included) will be charged upon your arrival (50CZK/2EUR per person/night).
How to book your room with special code: EPDPRague23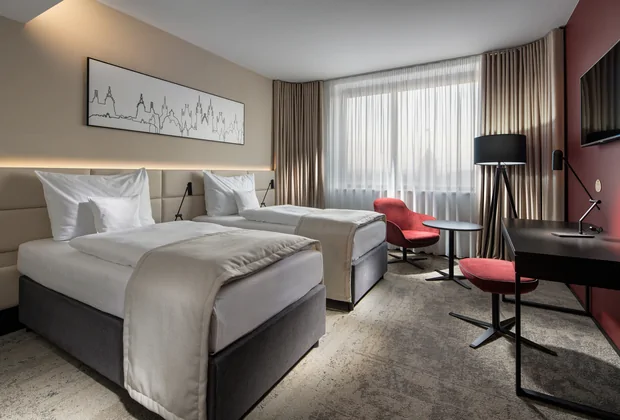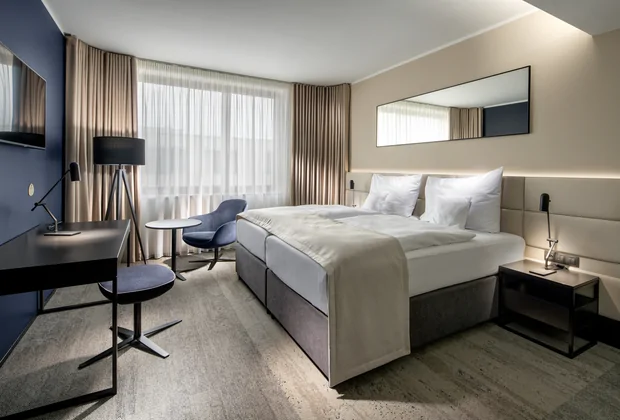 When sending an email, please mention the booking code "EPDPRague23" and refer to the Equal Pay Day conference.
Standard Fee 2days pass: €196 until 28th February 2023, Conference only €179
Late comers 2days pass: €225 until 30th March 2023, Conference only €204
Mentoring Day only: €38
Online mentoring only: €29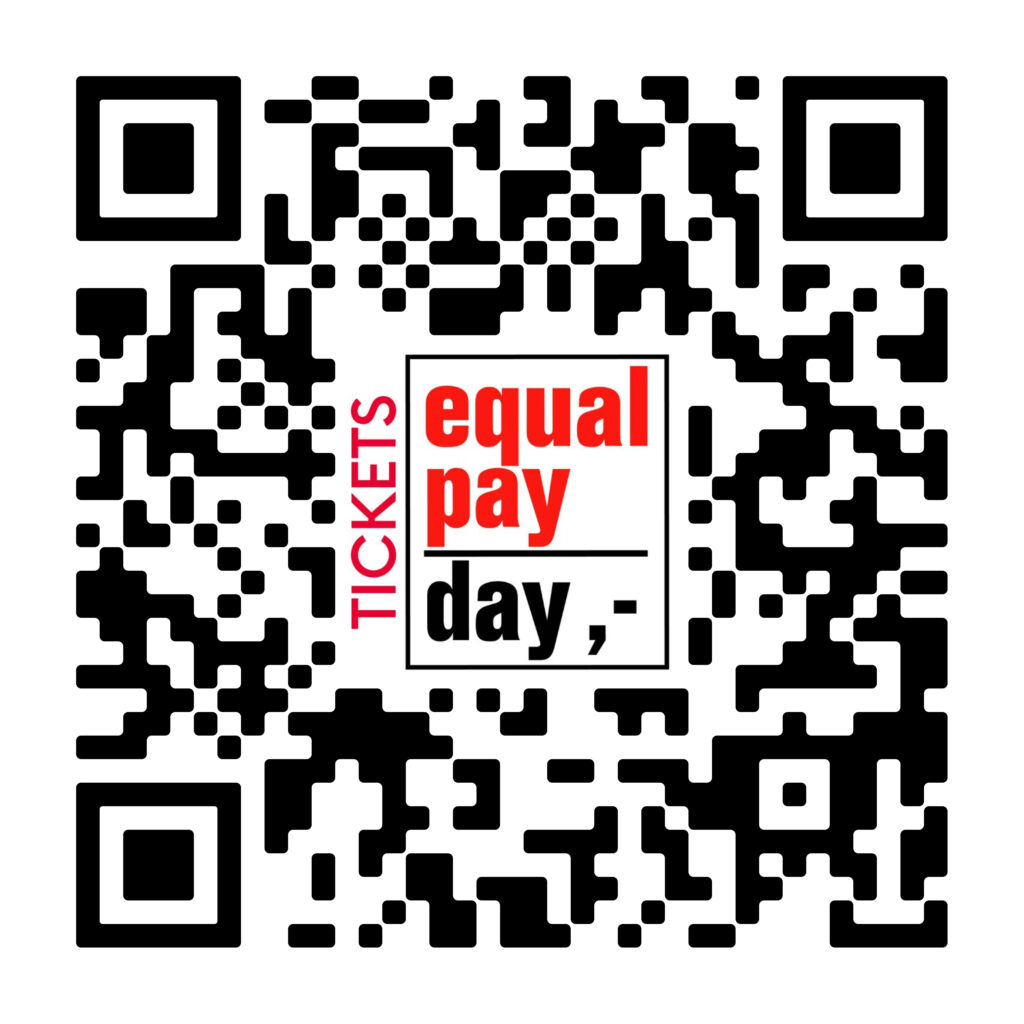 You can buy 2days pass (good value), or each day separated.
Tickets can be purchased anytime, the earlier the cheaper.
You can order and pay online here BOOK YOUR TICKET.
Ticket price includes conference & mentoring day program, tea & coffee breaks, non alcoholic beverages and Friday's lunch.
Contact.
Welcome to Prague and Czechia. Feel free to contact us anytime. We are hounoured to meet you in person. See you soon.
Clarion Congress Hotel Prague
Freyova 945/33,
190 00 Prague 9-Vysočany
Jana Petlanová | BPWCR
Jana.Petlanova@bpwcr.cz
bpwcr@bpwcr.cz