PRAGUE, February 28, 2023 – Women in the Czech Republic must work approximately 60 more days in 2023 to achieve the same pay as men did in 2022. There has been no change year-on-year. The Gender Pay Gap (GPG), which indicates how much less women earn on average than men, remains at 16.4% in the Czech Republic, while the average difference in the EU is 13%. This places us at a "nice" 21st place in the EU, behind Bulgaria and Slovakia, for example.
The stagnation of the decrease in the gender pay gap does not include future improvements. Until 2021, the pay gap was decreasing, albeit slower than would be desirable given women's participation in the labor market. Over the past two years, several factors have had a positive impact on reducing the gap, particularly the extraordinary bonuses in healthcare, which reflected the exceptional burden associated with the COVID-19 pandemic, and support for wage growth in education, where women are significantly represented.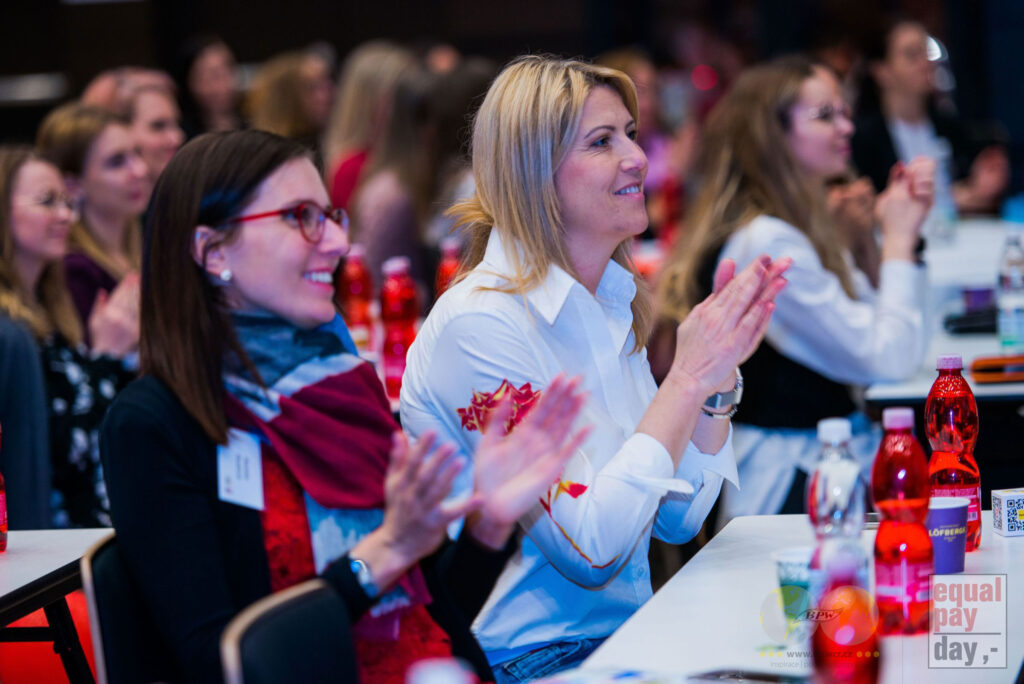 However, if women had to work two months longer in 2022 to catch up to men's earnings from the previous year, it is more than just an impulse to be more visible and heard. "We are trying to show women that without their own active involvement, they cannot expect the situation to improve on its own. Unfortunately, talking alone is not enough; it is necessary to come together, support each other, and push for systemic change, and I think men will be happy to help us with that," comments Lenka Šťastná, President of Business & Professional Women CR.
The rapid implementation of the EU Directive on pay transparency, which was approved in December of last year, and the implementation of the government's Action Plan for Equal Pay for Women and Men 2023-2026 can also help.
What is happening in the Czech Republic to bring about change?
One of the non-governmental activities that has been focusing on the issue for a long time is Equal Pay Day. This year, the campaign for equal pay will be held for the fourteenth time, and from March 31 to April 2, 2023, a three-day event in Prague will accompany it. The conference will be titled "Being Seen and Heard".
Equal Pay Day combines a conference format that is exceptional in that it brings mainly women, often unknown but professionally excellent, to the podium. The goal is to refute the established notion that we do not have enough female role models who can identify problems that primarily affect women as a group, but also have a negative impact on society as a whole.
This year, dozens of inspiring women and men from the Czech Republic and abroad will speak, such as:
• Elke Miltrup-Altunok, Senior Vice President of Human Resources at Mondelēz International
• Silke Muenster, Chief Diversity Officer at Philip Morris International
• Ivana Tůmová, CEO of Mondelez International
• Michaela Chaloupková, Member of the Board of Directors of the ČEZ Group
• Kamila Makhmoud, CFO & Member of the Management Board at Raiffeisenbank
• Andrea Gontkovičová, Managing Director CZ, SK, and HU at Philip Morris International
• Flavia Gomez Aragao, Global VP of International Logistics at AB Inbev
• Helena Horská, Chief Economist at Raiffeisenbank
• Matej Šemšej, HR Director of TV Nova
• Daniela Hlaváčková, Marketing Director for Central Europe at Mars
• Iva Welker, Managing Director of VMLY&R.
Large and significant event like this could not be organized without the support of partners who understand the issues at hand. The main partner of this year's edition is Mondelēz International. "The path to change is to recognize differences and point out injustice. Fair compensation helps to involve everyone in the work process and thus creates the most value for both companies and all of us in the form of innovative products and better services," said Ivana Tůmová, General Manager of Mondelēz International in the Czech Republic, Hungary, and Slovakia.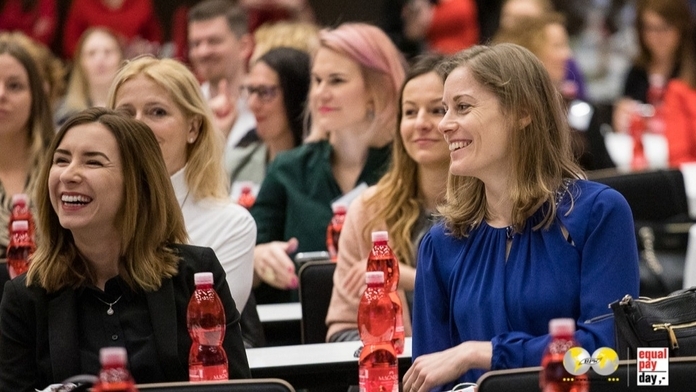 Theory is important, but practice is priceless. Seventy selected topics related to business, career, personal development, and work-life balance will be offered by 70 female personalities in mentoring roles on Saturday, April 1, 2023, live in Prague, and another 20 topics in the online space on Sunday, April 2. Both mentoring days will be held in the spirit of female support, professionalism, and topics that open up potential and systemic problems that are rarely discussed. Speed mentoring is an extremely effective method that connects personalities from all fields, ages, and levels of experience, giving women the courage to change their careers, achieve their goals, and find valuable contacts for their future development. Over the 13 years of the project, mentors have already passed on their experience to more than 18,000 women.
Tickets are already on sale, and registration for round tables will be launched on March 8, symbolically on International Women's Day.
Equal Pay Day
The Czech project Equal Pay Day is part of the global campaign Equal Pay Day. In the Czech Republic, Equal Pay Day is organized by the Business & Professional Women CR non-profit organization, which actively creates a platform for discussing current topics from a women's professional perspective. With this project, BPWCR has been contributing to achieving the Sustainable Development Goals and local CSR goals since 2010, which companies have now set for their ESG reporting.
More information about the Equal Pay Day project can be found at www.equalpayday.cz.
Contact:
Helena Dreiseitlová
731 970 136
pr@bpwcr.cz