On the Equal Pay Day mentoring day!
This year we have selected 65 women who will share their experiences with you. Mentors are looking forward to seeing you next week. You can find the mentors and their topics according to the times on our website. Enjoy your day to the fullest! We bring you the organizational instructions.
WHEN: SATURDAY 9.4.2022,  | 9:00 – 18:00 | registration open from 8:15 AM
WHERE: Clarion Congress Hotel Prague, Freyova 33, Praha 9 Vysočany.
TRANSPORTATION: subway station Vysočanská, by car:  parking in NC Fénix for 3 hours free of charge, for 5 hours on weekends, an elevator goes from the garages directly to the 3rd congress floor.
Pick up your red belt as soon as you leave your coat in the locker room. 
You can sit down at the mentoring tables 10 minutes before the start. 
FIRST MENTORING TABLES START AT NINE!
There is an hour-long break between each mentoring, which you can fill in by networking, viewing the stands or joining the accompanying program.
You can find the PROGRAM of the event on the website, or directly at the event at the OQ cube. Can you find it?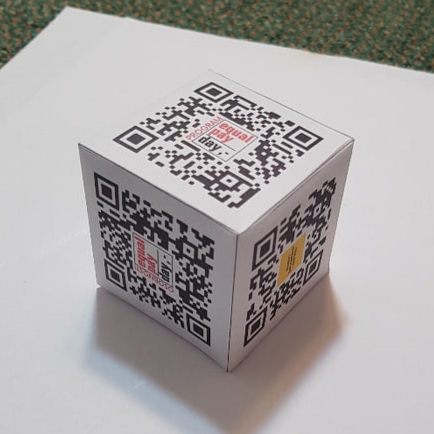 BIRELL, DR Witt and Matton will take care of the drinking regime, Nápojová ambulance of the coffee. You can also taste products from Danone.
A cheese tasting from Formageria GM awaits us.
Do you want to ask something or change your registration? You will find our volunteers #Volunteers right at the event
Shouldn't your friend, colleague or sister miss the event? Tickets can still be purchased also for other days of the event. Send them this invitation and start changing the world around you. 
We are looking forward to the PERSONAL meeting which can take place THANKS TO THE PARTNERS OF THE EVENT