One week remains until the 13th Annual Equal Pay Day Conference.
Are you looking forward to it? The whole team of Business and Professional Women Association of the Czech Republic is getting excited. Linda Štucbartová, a passionate connector and female empowerment advocate, wrote the following guidelines.
How do you prepare for the event, how do you make the most of the conference and enjoy it at the same time?
After two years we will meet face to face at the Clarion Congress Hotel Prague. For some of us this may be the first big event in two long years. What do we recommend?
The first point will appeal to most of us. Do you like shopping? If so, look for a red handbag, red lipstick or any other red clothing or accessory before the conference. The red color in this case doesn't just mean "femininity" but symbolizes a minus item in the accounting. We keep reminding ourselves that women are on average renumerated 16.4% lower than men. If we multiply this amount by 12 salaries per year, we arrive at the cost of vacation abroad or a partial car down payment. Bottom line – the pay gap hurts everyone, not just women!
The second point is the preparation of business cards and presentation lines. Don't be afraid of small-talk or socially casual conversation. In fact, this is one of the largest conferences for and about women is a unique space for networking. Hand on heart – can we really build and use our contacts as skillfully as our male colleagues? It's time to get our skin in the game. Because talking about the weather bores even die-hard networkers. Along with your business cards, prepare a few sentences about yourself. Remember that you are not merely the embodiment of your current job title, but you are a unique human being with dreams and desires and interesting projects or life experiences to share. Prepare in plain and simple language what interests you or what you are working on. Share and you will see that the universe will literally go to meet you. Many projects have come about because of the networking that EPD offers.
Preparation is part of success. Not just in negotiations. Study the conference agenda and tell yourself in advance who you want to meet or what you specifically want to learn. Our conference gives the audience a unique space. And you can ask anything. We'll give you the floor. Ask the best! From an advisor to the Prime Minister, to experts on finance and investment, to leading experts on diversity and inclusion in corporations.
1st DAY – Friday 8th April 2022 at 8.30 AM
IT IS YOUR/OUR DAY. Can a partner, friend or grandparent look after the children? Come as soon as possible. And enjoy morning coffee and a healthy breakfast with us from "Beavia and Green Heads". And dare to make that first contact…with your neighbor. Why? You'll find out in the convention hall. Thanks to Mars corporation for example, for such a nice networking surprise 😉
We start promptly at 9 AM. Don't miss the Opening Ceremony and encouragement directly from Lenka Šťastná, BPWCR President, who will be opening the conference for the 13th time. Lenka is a great inspiration to many women. She will then hand over the microphone to the program guides Drahomíra Mandíková and Vojta Urban.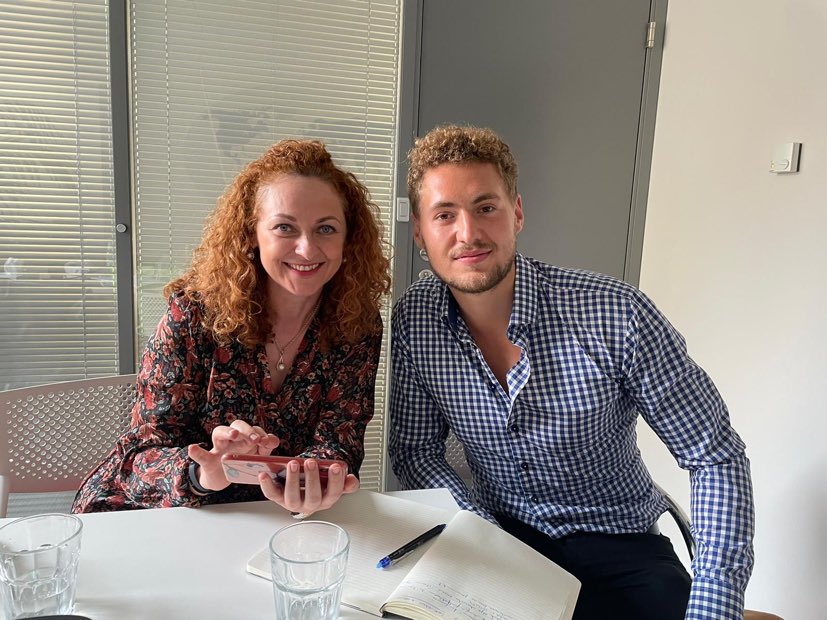 The first block of lectures is literally packed. I am going to select three presentations at random.
Canada is the promised land for many Czechs. And for women especially. Diversity and inclusion are taken seriously there. Ayesha Rekhi, Ambassador of Canada, will tell us more. By the way, Canada has 50% female ambassadors.
Ivana Tůmová, CEO of Mondelēz for the Czech Republic, Slovakia and Hungary, will assure you why it is important to be here. And we thank Mondelēz for the general partnership that helps all of us to be at the conference.
Have you encountered that women are not discriminated against? Or even with the "argument" that men don't believe discrimination against women exists because they haven't encountered it? This is not a topic from the world of science fiction, but common conversations that the author of the article has experienced with men in high positions. Lenka Simerská, the main promoter of the systemic project 22% TO EQUALITY, will cover the latest data and facts and explain why the equal pay gap is still a topic not only in the Czech Republic.
10:00 – 11:00
A follow-up second session will discuss the topics of women and change in the world of work and business.
Personally, I am looking forward to a playful contribution by Adriana Jahňáková from LEGO. And Daria Maslovskaia from Mars will share how to build a work environment where women thrive. I hope this approach will become the so-called new normal after the pandemic.
11.00 – 11.30 Coffee Break and Networking
You will have to decide – do you prefer salty or sweet? As a lecturer, I once got feedback from participants that sandwiches should be served in the morning and cookies only in the afternoon. Fortunately, at EPD you can choose. And make sure to use the break to network.
11.30 – 13.00
The pre-lunch block is packed. Taťána Kuchařová will speak on the topic of change connected with leadership, work-life balance and flexibility and will present her company Iconic. It is her entrepreneurial dream which she created during the pandemic times. Klára Beňačková from Kaufland will take us through her presentation on foreign experience, equal opportunities, and diversity.  Do you know how the issue of sustainability is reflected in television broadcasting?  Hana de Goeij from TV Nova will share with us the trends related to sustainable filming.
13.00 – 14.30 Lunch buffet
I don't follow a diet on the day of the EPD. But if you do, the buffet at EPD will suit all requirements and tastes. And I'm sure you know the challenge I have for the lunch break. How many new contacts can you make during the break?
14.30 – 15.30
Forget the afternoon nap. Hot topic – Women and the world of finance. Let's become investors. That way we'll have a much greater say in which industries or projects we support. And at the same time, we'll learn about some of the tools we can use. In this session we will hear from Helena Horská from Raiffeisenbank, Andrea Ferancová Bartoňová from Espira Investments and Eva Hlavsová. They will literally catapult us into the world of finance and investing for women. Let's learn to fight not only for a seat at the table, but also for the finances that belong to us.

15:30 – 16:00 Afternoon brake
Finances can be challenging and hard to digest for some of us. Fortunately, there will be an afternoon break followed by pancakes…yes, even finance and accounting can have sweet flavor. As you have probably enough contacts by this time, try the raffle instead! And don't worry, even if you're lucky in love, like me. I don't normally win the raffle, but everyone wins at EPD. Twice. The proceeds of the raffle go to the Best Friend Foundation.

16.00 – 17.00
And we have one last session on the topic change as an opportunity.
I'm curious to see how Lucie Vondráčková, a graduate from the Faculty of Arts at Charles University, involved in many non-profit projects, will treat this topic. Edina Seleskovic and her husband Zlatko Berbić from Bosnia and Herzegovina will bring us closer to change in an international context with a very engaging humanitarian project. And the last contribution belongs to Ana Viks, who coordinates BPW activities in Europe. Let's remember that alone we can be vulnerable, but if we come together, we are invincible. Annie Lennox once mentioned the term "global sisterhood" at an event. And by the end of the conference, you will see for yourself that this is exactly the kind of community that is created during Equal Pay Day.

And that's why so many of us regularly come to Equal Pay Day for our annual dose of inspiration. And the energy we gain will, without exaggeration, will last us for another year.
The program doesn't end with a grand finale. From 17.30 you are invited to a drink prepared especially for us. I'm looking forward to knocking back with you. And we will drink to health, to women and to life.
Thanks to our partnership with Jan Becher Pernod Ricard, we are invited to a Lilet Vive drink or Ceder´s non alcoholic and Renata Drössler will open the free entertainment with her chansons…
TGIF or Thanks God Is Friday can start!