Why to have meeting point on Equal Pay Day ?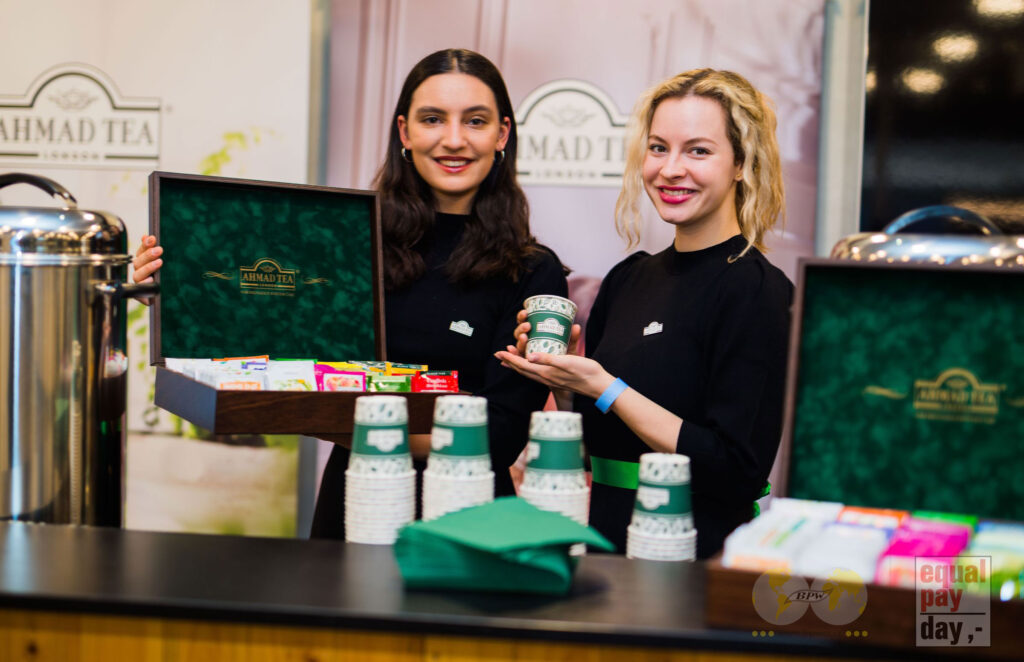 ● Two days presentation 31.3. and 1.4. 2023 at the Clarion Congress Hotel Prague.
● Average attendance and visibility 500+ on Friday and 800+ on Saturday.
● Your project or service presented to active women, mostly university educated, 29-55 years old, active in their careers.
● The presentation (not primarily sales) stand is used to present services and products, to strengthen the network of business contacts and strengthen the brand.
● At the stand, we guarantee a place for a roll up and a ticket for 2 people.
● You can have your own stand. As standard, we prepare one table 180 x 90 cm with a white tablecloth and 2 chairs.
● Rich professional photo documentation
● You can use social networking project networks with the reach of 11,000+ followers.
EPD 2022 den první foto: Miroslav Lepeška

EPD 2022 den první foto: Miroslav Lepeška
Price: 20,000 CZK + VAT
Contact: Tereza Blažková,
konference@equalpayday.cz,
tel: 770 196 858